Happy weekend everyone. I hope you're all having a good one. This is not going to be a true book review. Why? Because the author is a good friend of mine so I might be a little biased. But I want to help her out and bring a little more attention to the book.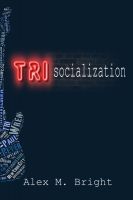 The human race is dying out.

The government is calling it a crisis.

As society and individuals adapt to survive in this new reality, the government tries to control how it happens. Every detail of every life is catalogued, numbered and directed onto a path to win a population war being waged around the world. Directed onto a path of manipulated evolution. When those in power begin to slowly take away the basic rights and freedoms of the very citizens they are meant to protect, shaping our destiny to their whims, will they succeed? Or will nature have its way?

The Church Organ is a small, lonely, hole-in-the-wall club in New York City. If you didn't know about it, chances are you'd probably pass it by. There's nothing remarkable about it at all. It's just one more place in a city filled with strangers -- strangers struggling to know each other, and to know themselves. Here, two generations of people will strive to change the world around them while attempting to keep their loved ones safe. Chris Medina, an indie musician looking for his place in the world. Wren Parker, a lawyer trying to fight for change from within a broken system. They will find others, and themelves, making the The Church Organ ground zero for the next stage of human evolution.

This is how it begins.

Adult-content rating: This book contains content considered unsuitable for young readers 17 and under, and which may be offensive to some readers of all ages.
TRIsocialization is a very political novel. The themes are controversial and could be offensive to some people as the content rating mentions. If you have issues with homosexuality you might not want to read this book. But the issues brought to attention in TRIsocialization- trust, love, being who you are, and acceptance among them- are very real and important, especially this year.
I loved the book. Anytime I had to put it down I felt a bit resentful to whatever was taking me away from the story. Yes it's written by a friend, but I would have felt that pull no matter who wrote the book. The story hit a lot of emotional points for me.
TRIsocialization is currently available for purchase on Smashwords here, on Diesel here, or on iBook for iPad. I believe it will also be available for Kindle and Nook in the coming weeks.